With Deron Williams' recent announcement that he plans to play in Turkey during the lockout, there is a real possibility that several of the NBA's brightest stars will follow suit.
NBA players like to play basketball (shocking, I know).
It's not only their job, but their passion. They will do whatever they can to play basketball next season, and in many cases, that means going to Europe.
Of course, this is a complicated issue. Current free agents can sign with any team, in any country, no questions asked.
But it's much trickier for players with contractual obligations in the NBA (for the details, check out this article by Larry Coon, aka Lockout Jesus).
If the NBA and the Players Association show real signs of progress in the coming months, I wouldn't expect many big names to take their business overseas. But if it appears the entire season will be lost, we'll all be talking Euroleague on a daily basis.
Here are 10 big-name NBA players that may end up overseas.
Andrei Kirilenko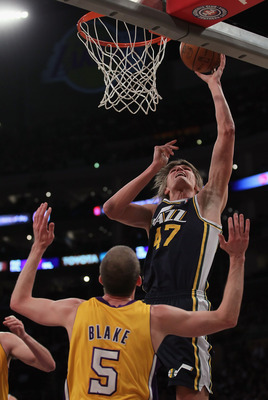 Andrei Kirilenko is an unrestricted free agent, so he will have no issues signing overseas, which he is currently trying to do.
However, he just got turned down by Spanish club Real Madrid because his asking price ($5.8 million) was too high.
Kirilenko used to be a superstar in the Euroleague, but he's 30 years old now. He's been good, but not great in the NBA, coming off a season in which he averaged 11.7 points and 5.1 rebounds in 31.2 minutes per game.
Although he never became the perennial All-Star that many expected him to be, Kirilenko is still a quality small forward. He will certainly have his fair share of suitors both overseas and in the NBA.
He just might have to swallow his pride and lower his asking price firs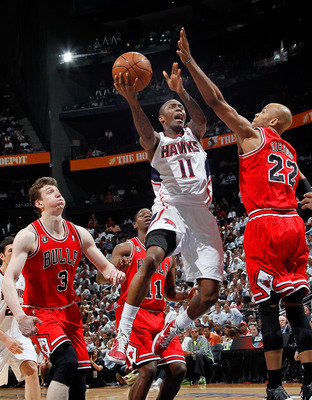 Jamal Crawford is in the same position as Kirilenko, as he is an unrestricted free agent. The electrifying guard averaged 14.2 points per game last season and will garner major interest whenever the NBA free-agency period begins.
But in the meantime, he could be headed across the ocean.
Crawford's agent Aaron Goodwin has recently said that he has drawn interest from two teams and is contemplating signing with a Turkish squad, although he didn't specify which one.
However, Crawford will only agree to a contract if it includes a clause that will allow him to return to the NBA as soon as the lockout is over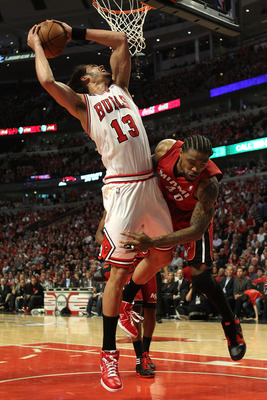 Bulls center Joakim Noah is taking his talents to Europe during the lockout, but in a different situation than most.
Noah—who has dual French and American citizenship—will be playing for the French national team in the upcoming European Championships. He leaves on Monday to begin practicing for the tournament, which runs from August 31 to September 18.
Noah is one of the NBA's most productive young centers, putting up 11.7 points and 10.4 rebounds per game last season. But he missed 34 games due to various injuries, and his performance in the playoffs was a little underwhelming.
If Noah is agreeing to play for France, I'm assuming that he believes he is 100 percent healthy. If that's the case, the extra game time could be very beneficial for the 26-year-old.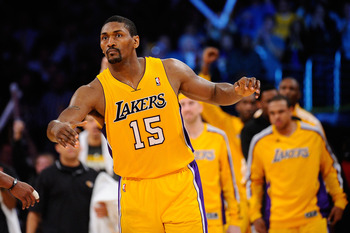 Ron Artest (soon to be the Artist Formerly Known as Ron Artest) has spent his lockout being weird on Twitter, hosting comedy events, acting in a couple movies and trying to change his name to Metta World Peace.
You know, the usual Ron Artest things.
But he may also spend his time playing basketball in a different country. He said Britain would be a possibility because he is filming a movie there, but his agent (David Bauman) quickly shot that down.
If it appears the lockout will last the entire season, Bauman said they will look at options in "Israel, Russia, Greece, Turkey, Italy, or maybe France."
Artest still has three years and $22 million left on his contract with the Lakers, which will be a major hurdle in his attempt to play overseas
The Spurs' crafty point guard Tony Parker said he will play in France if the lockout erases all of next season.
Parker is the Vice President of Basketball Operations for ASVEL, one of the best teams in France. He also owns 20 percent of the club. According to Parker, he's prepared to suit up for ASVEL.
"If in January-February, the NBA says the lockout will last until the end of the season, I will come to France, but the NBA season can start anytime—they will not say in October that the strike will last all year, it does not work like that," Parker said. "But if so, I'd head over to the ASVEL because I'm general manager and executive director."
The 29-year-old Parker is one of the best point guards in the NBA, averaging 17.5 points and 6.6 assists per game last year for the regular-season champion San Antonio Spurs.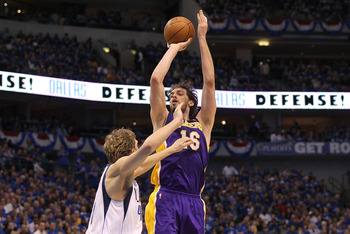 Lakers big man Pau Gasol will definitely be playing overseas for Spain in the European Championship, but he may also sign a contract in a different country if the NBA season is canceled.
Gasol told Yahoo Sports, "If there is a lockout, Spain would be the first choice—I wouldn't say only one, but the first."
He added that China has "great potential" if he doesn't return home to Spain.
Gasol has also been mentioned as a member of Kobe Bryant's potential barnstorming tour through China, in which NBA players would hold several exhibition games in various cities. However, the tour is in the preliminary stage and may not actually happen.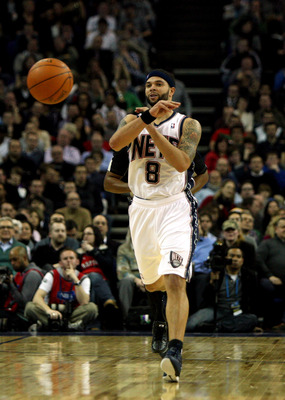 Deron Williams is the first NBA superstar to have reached a deal with a team overseas, and he will be playing in Turkey next season if he is able to receive proper clearance from FIBA.
It is unclear what FIBA will do, but ESPN's Marc Stein recently tweeted, "More to come, obviously, but union has always planned to legally fight any NBA/FIBA attempt to block locked-out guys from playing elsewhere."
It looks as though Williams will end up in Turkey (he has a one-year deal in place with Besiktas), which could be a major blow to the Nets. Williams can become an unrestricted free agent after next season, which means he may never play another game for New Jersey.
The team gave up Derrick Favors, Devin Harris and two first-round draft picks with the intent of making Williams the face of their franchise. If he leaves, the team would be devastated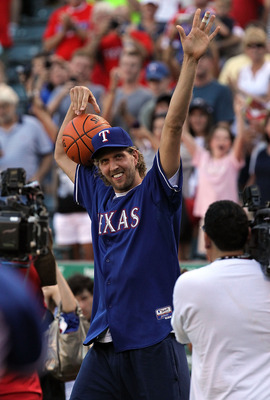 The 2011 NBA Finals MVP could be joining Williams in heading overseas.
Although he's slightly backed off his statements, Nowitzki said back in January that he would play in Germany if the whole season is canceled.
He told German newspaper BILD, "Rather than do nothing at all for a year, I would come to Germany [to play]."
Nowitzki may also play for Germany this summer in attempt to help them qualify for the 2012 London Olympics.
The 33-year-old superstar was as good as ever last season, averaging 27.7 points per game in 21 playoff games. He was unstoppable offensively with an array of jump shots, aggressive forays at the rim and absurd one-legged fadeaways.
Due to his style of play, Nowitzki should continue to produce big numbers the next few seasons, and I don't think the extra basketball this summer will add too much wear and tear to his body.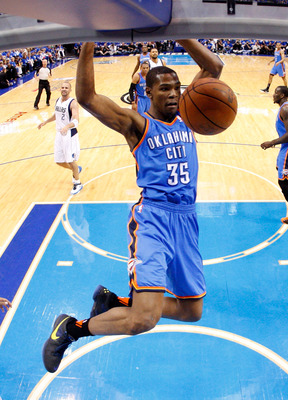 The NBA's two-time defending scoring champion has expressed interest in playing overseas if the lockout lasts the entire season.
His agent, Aaron Goodwin (who also represents Jamal Crawford), told SI.com that they are looking at all their options.
When asked on Tuesday about playing overseas, Durant said "We'll see, I would like to try something new. But of course, my first option is playing in the NBA."
So, it doesn't appear too likely that Durant will be departing the NBA, but you never know. If the whole season is sacrificed, the 22-year-old scoring machine would be wise to pursue other opportunities to develop his game.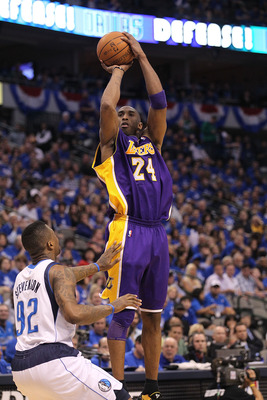 The Black Mamba may be on the loose in China during the lockout, as he is planning to headline a barnstorming tour of exhibition games featuring other high-profile NBA players.
But Deron Williams thinks Kobe could end up overseas in a non-exhibition capacity as well. Williams' new coach at Besiktas has said he will attempt to sell Bryant on joining D-Will in Turkey.
Williams also brought up the possibility of Kobe signing a contract in China. He told ESPN's Chris Broussard, "I see him going to China or somewhere. He's big in China. I was over there with him in Beijing. He's 'The Man' over there."
Personally, I think Bryant and his ailing bones need as much rest as possible. He has a ton of mileage on his knees (1,311 NBA games played, not counting preseason or Team USA games) and is one of the few players who would benefit from an extended lockout.
Of course, Kobe is a basketball fiend. He will always want to play basketball and no one's going to be able to convince him otherwise.
It would be shocking to see the NBA's biggest star suiting up for some Chinese team, but it's a possibility at this point.